Printing company and full-service advertising agency "Gloria" can replace for your company a whole department of marketing and advertising with all the costs involved. We are engaged in the complex provision of companies and enterprises with all kinds of printed and promotional products, from ordinary business cards, catalogs and calendars to the most complex advertising structures, molded displays (molding 4000x2000 mm), metal racks, pillars and advertising displays from chipboard with full color printing directly on the panel .
Racks for retail chains

We produce RACKS FOR TRADING NETWORKS of any shape and size. From metal with powder painting; Attachments: hooks, holders, hooks, sheds; Under the counter in the cash area for bottled water; Butt end; From laminated chipboard with full color printing for pharmacies, shops, hotels, rest homes, etc.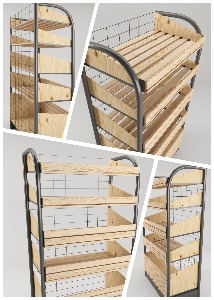 Rack-rack for bakery products
The dimensions of the rack are 1080х550х1880 mm.
What's in the box & ndash; 2 shelves are small, 2 shelves are deep, 1 accumulator with a pull-out bottom for collecting crumbs.
Reiki of the bottom of shelves and frontal walls are made of solid larch (unlike conifers, it does not emit resin).
Metal supports with powder coating.
Beer Coasters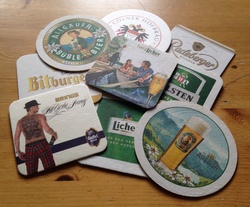 We produce BIRDKELI of any shape and size on beer cardboard using the method of direct full-color offset printing with applying paints directly to beer board with a thickness of 0.9 mm, 1.8 mm and 2.7 mm.
More...
Car Freshner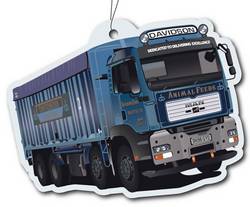 We make cardboard AROMATICS from impregnate cardboard with the thickness of 0,9 mm, 1,8 mm, 2,7 mm with direct full-color offset printing directly to the cardboard, WITHOUT the use of paper for the printing layer.
More...
Carpets, wall and mud protection

We produce carpets on the wall and carpets with mud protection with full-color printing of logos, pictures, photos and any other images. Own production.
Learn more...
.
Metal Calendars - Corporate Gifts

We develop and produce exclusive corporate gifts, metal calendars. We can do on any topic, according to the profile of any company, our own design of a metal substrate with a logo, under the usual quarterly calendar in desktop or wall design.
Magnetic cursors. Wall option can do with LED backlight. Paper blocks of quarterly calendars are replaceable; we supply new ones every year. The metal stand with the company logo remains and works as an advertising medium always. Learn more...
Everlasting Calendar.
Calendar which is unaffected by time…
Image and action principle are patented.
Handmade. Natural materials: oak, stainless steel.
We accept orders for the production of Eternal Calendars from 1 piece according to your size with the logo,
logo and coordinates of your company as a corporate gift, putting your name,
the heraldic emblem, the inscription and the date to which it is timed gift and so on.
You can also order the Eternal Calendar framed by a frame of your choice.
The maximum size of the calendar is 1600x2400 mm.
Delivery to any region of the world. More...